Today we commemorate how raging rulers and unbelievers conspired together to sever the bridge between the Old and New Testaments, but only accomplished the completion of that bridge's span by sending the greatest of prophets on ahead of his Lord to prepare His way even in Hades. Great is the Lord's mercy in His suffering prophets, of whom the world is not worthy. Greater still is the Lord Himself, who is our Mercy, Life, and Salvation.
Do you remember when Sts. James and John wanted to be the ones seated at Christ's right and left hand in His kingdom? And our Lord said that it was not for Him to choose, but those places have been prepared already for others. I don't know if there is an official teaching on this one, but when I think of that passage this icon comes to mind: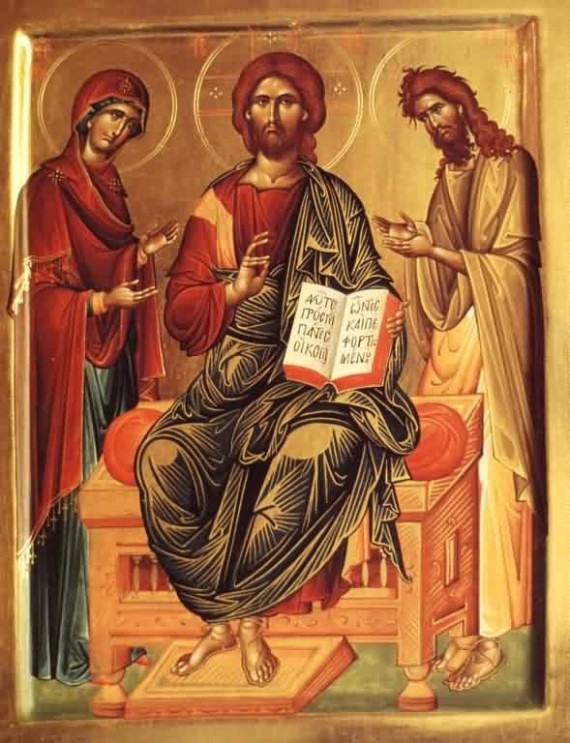 Icon courtesy of
OrthodoxIcons.com
. An appropriate festal icon is located at the
Antiochian
site.